As an organization striving to be future-ready through building a fit and resilient employee base, Grameenphone has recently organized its first all-employee race event nationwide. Carrying the spirited theme of getting future fit together which emphasizes on both physical & mental wellbeing as well as equipping with critical digital skills, the 'GP Run 2023' took place on January 27, 2023, creating a unique example of Grameenphone and regional colleagues all across the country proceeding together with a momentum to ensure better fitness.
CEO Yasir Azman, CHRO Syed Tanvir Husain, CCAO Hans Martin Hoegh Henrichsen were among the race participants, and were seen elated at the initiative. The 'GP Run 2023' began at 6 AM from the starting point at the capital's Bashundhara R/A. Regional colleagues had their own defined tracks (both 5km and 10km) inside their respective regions. All the participants used 'Strava' application to track and log their progresses centrally. They also had the freedom to choose whether the wanted to run 5 or 10 kms, albeit all duly keeping the essence of sportsmanship alive by celebrating their collective effort to participate in the race as the ultimate trophy for everybody.

"Health, safety & environment are of utmost importance to Grameenphone. We believe that for creating a future-ready workforce, equipping and upskilling people with future-fit skills is equally important to nurturing their mental and physical wellbeing", said Syed Tanvir Husain, CHRO, Grameenphone. "As an organization striving to be future-fit, we need a future-ready workforce in terms of skills, capabilities, and fitness. By participating in the GP Run, we have not only invested in our own health and well-being but have also invested in the future of Grameenphone. I want to extend my sincerest gratitude to all the participants for being exemplary of our learning and growth culture today", he added.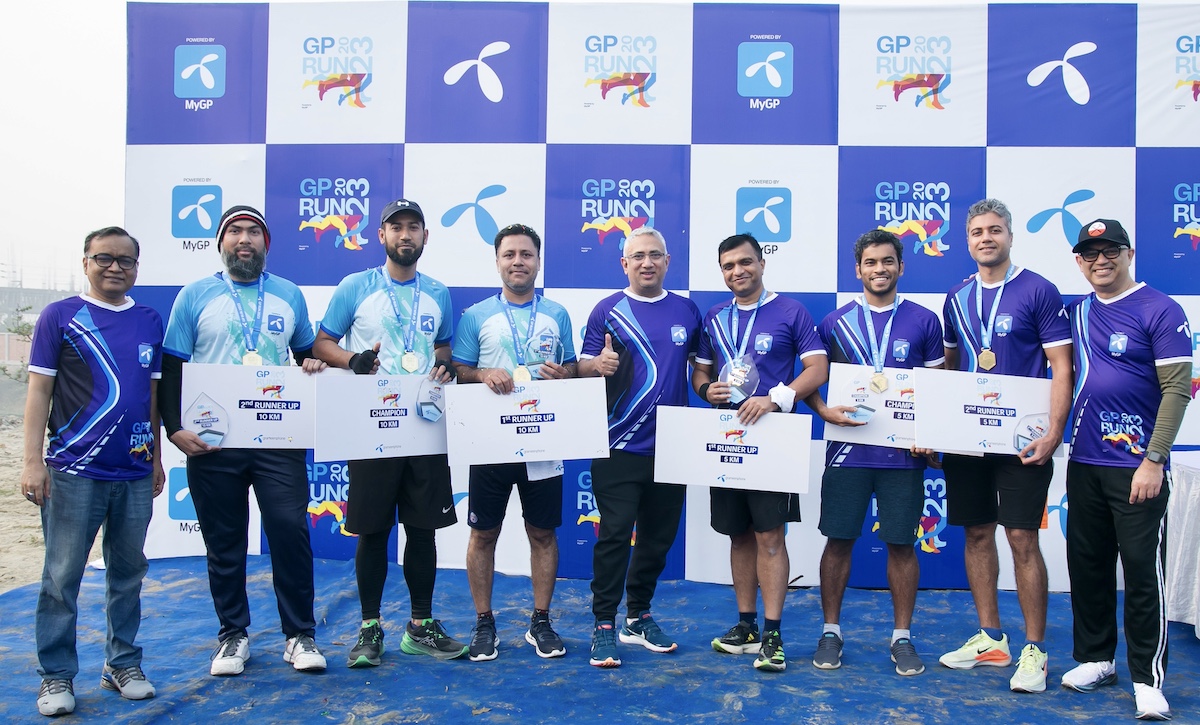 Following the sole objective of building a 'Future Fit Grameenphone', the organization opts to host a series of activities in the coming days to build further awareness on physical and mental fitness among its professionals.